Hey Guys!
So you may or may not know that Every Last Breath is out July 28th, this is the third and final book in The Dark Elements series and to celebrate, me and my fabulous friend Erika from Book, Stars, Writing and Everything In Between are hosting our own re-read!
This is our first co-blogging event and we're super excited to be starting it with one of our favourite series. We'll be doing ratings, reviews, Q&A's, and because it's Jennifer Armentrout a whole lot of fangirling. Seriously me & Erika have not shut up about these books and one character in particular ROTH, so it's loooong overdue that we reread these.
Starting with White Hot Kiss and if anyone is thinking what it is...
Yes you better get the book shop and get it in time for the 14th, you will not be disappointed!
This series has it all; Gargoyles, Demons, Fantasy, Paranormal, Love, Betrayal, Banter and of course HOT GUYS.. I mean your number 1 book boyfriend is in this series I swear <3 It's dark, addictive and with cliffhangers that will leave you wanting more! It has the best elements of all of JLA's work such as the Lux and Covenant series all rolled in one.
Some good news is that everyone will be reading
Every Last Breath
at the same time, no ARC's were given out so no spoilers yay!! Also these books do feature a love triangle but it's really one I don't mind because in my eyes there's a clear winner ROTH but also JLA allowed US the readers to select who Layla should be with.. How exciting is that? This is literally the reader's choice and it better be who I want haha!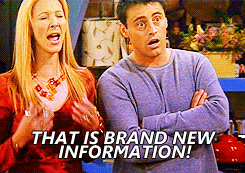 So whether you're an old or new reader JOIN US!
We would love to hear your thoughts, FEELS, favourite moments, predictions, loves and hates.
If your joining, be sure to tell us and spread the word! We can be reached @ our blogs, Goodreads: Cody & Erika or
Twitter
Hopefully 'see' you on the 14th!