Top Ten Tuesday ~ Books That Were A Chore To Read
Wayfarer - Alexandra Bracken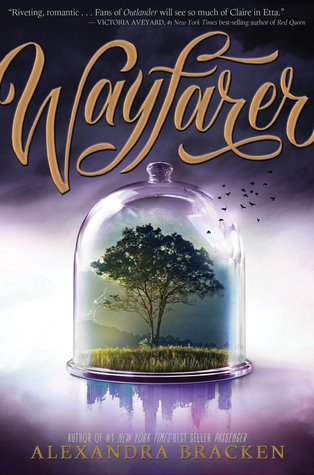 I really enjoyed Passenger but I had an issue with the pacing and unfortunately it was carried through to Wayfarer. I did enjoy the series but it was just far too slow for me, there wasn't enough dialogue and although it was clear Bracken did a lot of history research when it came to time-travel it just came across as slightly boring after hundreds pages of text and little movement in the plot.
Wintersong - S. Jae-Jones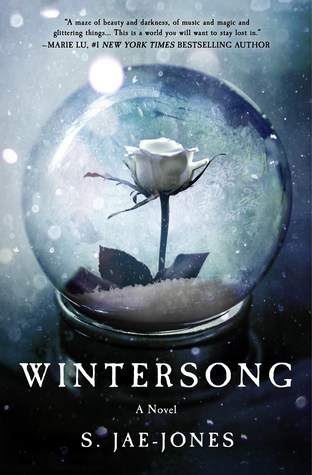 Wintersong was such a disappointment for me. I mean a loose re-telling of
Labyrinth
, which is sure to be filled with mischief and intrigue?
Of course I was going to read it.
Sadly I found the hype surrounding this book to be untrue. Part of the reason I didn't enjoy this book was my own fault, my expectations more than got it the way, I feel that in order to enjoy
Wintersong
you need to read it with no expectations. It is not a re-telling of Labyrinth. The other part was the plot and pacing, it way off for me and it took me far longer than it should have to read this book.
The Forbidden Wish - Jessica Khoury
I feel really bad for having this on my list. I love Aladdin re-telling's but this one took me weeks to finish. It couldn't hold my attention for more than a few pages, I just didn't care for the characters or the plot which sounds really mean, the writing and prose were gorgeous it was just everything else that fell short. ooops.
Rebel Belle - Rachel Hawkins
First off Rebel Belle is fantastic book, it's sweet, adorable and laugh out loud hilarious. So what happened?
Well.... just all the books that came after.
Miss Mayhem was nowhere near as enjoyable at Rebel Belle as the plot kind of just disappeared and the book felt quite stagnant. Although I was willing to over look this, most middle books in series tend to have that 'filler book' feel. But then Lady Renegades came out and I was
so sure
this was were the series hit it's stride again... it did not. I was so disappointed, the series ended very predictably and it just didn't have that magic that came with reading Rebel Belle.
Unpopular opinion time. I couldn't barely get through this tiny tiny book. I recently discovered Laini Taylor earlier in the year and everything I read of hers I instantly fell in love. Unfortunately this didn't happen with Lips Touch.
This is the only Christina Lauren book that was a chore to read and I feel like a monster for saying so. Christina Lauren write absolutely amazing romances, I can usually read their books in less than 24 hours, they have that addictive quality and you find yourself unable to put it down. They're usually so light and full of fun and heart. But Dating You / Hating You didn't have that usual spark that C-Lo bring to their books. The characters had no chemistry, their actions were questionable and didn't really make sense and it even felt a little insta-love-y at times.
A Whole New World was in fact not a whole new world at all but really just a very close version of the disney film but with a slight twist of Jahar finding the lamp first. To be perfectly honest this book was so bad, I came close multiple times to DNF'ing and I really wish I had done as it would have same be a lot of time and eye rolling
Mechanica was agonisingly slow and full of insta-love. I more than struggled with this book, it couldn't hold my interest, the main character was very naive and kind of annoying and the ending made me want to pull my hair out.
Bloodmark had one of the worst cases of
insta-love
I've ever came across. I'm talking instant infatuation, falling in love and exchanging those three little words before they had even kissed, oh and I should probably mention all of this happened less than 25% of the way through.
Is this not insane?
Another case of wishing I would of DNF'd.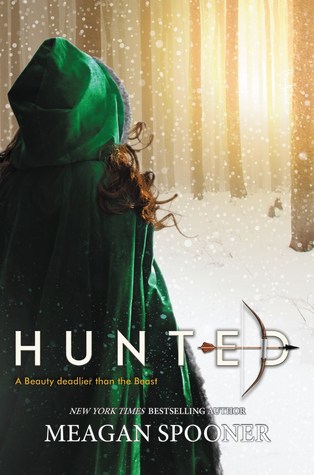 I think this was another case of expectations getting in the way. I don't really see Hunted as a Beauty and the Beast re-telling at all. There wasn't much romance between Yeva and the Beast and the pacing kept changing with every chapter so it was hard to keep up.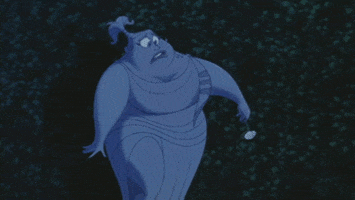 Well there's my Top Ten Choices!
Make sure to leave me links to yours!
Happy Reading