Can someone tell me where August went? How are we already a week into September. It's crazy! Although I do wish time would stop going by so quickly I am rather excited for Autumn, I adore this season and can't wait to watch all the leaves change colour and fall. So here's a quick look back on my favourite August reads and my
planned
September to-be-reads....
August Highlights
The City of Brass by S. A. Chakraborty
The City of Brass was a clear favourite, a simply stunning debut that will take you on a magical adventure across middle-eastern deserts and the magical realm of Daevabad filled with Djinn.
This book has the gorgeous world-building that reminded me of Laini Taylor's
Strange the Dreamer
and the lush writing of Roshani Chokshi's
A Crown of Wishes
.
Highly Recommend to fellow fantasy readers!
Here's my review.
Autoboyography by Christina Lauren
Blurbed as
Fangirl meets Simon Vs. the Homo Sapiens Agenda,
Autoboyography is an instant favourite that I will be reading for years to come.
This book feature two boys from two very different backgrounds and what it means to fall in love. Autoboyography will pull on your heartstrings and have you hooked from the first page.
Contemporary lovers will adore this!
Here's my review.
Invictus by Ryan Graudin
This time-travelling knockout will take readers on the ultimate adventure. For me this was mash up of the Six of Crows crew meet The Rampant passengers. The characters have that instantly likability and camaraderie that makes you want to join the ship.
I really enjoyed Invictus and I can't wait to see what exciting plot Ryan comes up with next.
My review is coming up very soon!
The Bloodprint by Ausma Zehanat Khan
An gorgeous start to what's sure to be a thrilling fantasy series. Ausma has created a dazzling world filled with magic, fierce female main characters who travel the world breaking slave chains.
I honestly couldn't put this book down, again like
A City of Brass
is was written beautifully with a diverse set of characters, a plot that keeps twisting the more you read, political intrigue and a romance I am so invested in!
My review is coming up very soon!
September TBR
The Girl in the Tower by Katherine Arden
As I'm sure you all know by now, I'm kind of in love with Katherine Arden and her writing.
The Bear and the Nightingale
was one of my favourite books early this year. So I was completely over the moon to receive a gorgeous ARC!
I'm nearly finished with Girl and gods help me but I think I actually love it more than Bear. Every chapter leaves me reeling and Vasya is just kicking ass as per usual that I can't bring myself to put this down. Also hello my Morozko <3
Reap the Shadows & Unleash the Storm - Annette Marie
Another series I am completely obsessed with and one it's taken me a shameful amount of time to finish but no longer!
I'm planning to knock these both out and then I can prepare for Annette's new series featuring Lyre yay!
Are you ready Erika? Ah! Ash <3
Book of Fire by Michelle Kenney
Another one of my current reads. It's been far too long since I read a dystopian so I've been loving this so far. It features strong heroine who I can't help but root for. I'm really excited to see were this goes also it's part of a series so bonus,
more books!!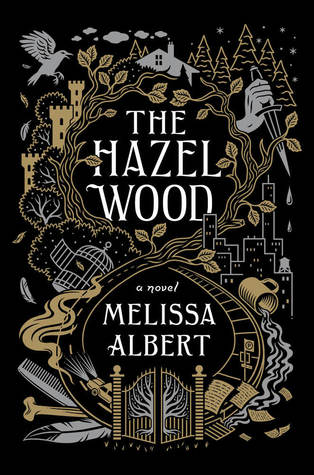 The Hazel Wood by Melissa Albert
If Marvel did Fairytales?
YES PLEASE!
I am so excited to read this book, I've seen nothing but amazing reviews and it's already been picked up for a motion picture.
The hopes are high for this one so I can't wait to finally dig in and read it!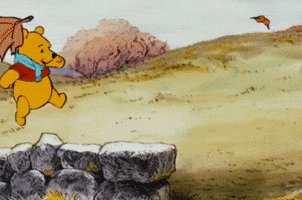 Anyway that's my August wrap up and plans for September
which I should hopefully stick to
Let me know what your plans are!
Happy Reading
xo.