Top Ten Tuesday ~ Underrated YA Books/Series


Hello!
So I've never taken part in Top Ten Tuesday before but I thought why not? I'm trying to get back into blogging and one of my main reasons for taking breaks is the pressure of posts and content/per week.
Marie Rutkoski - The Winner's Trilogy
I cannot recommend this series enough! Seriously, I absolutely adore it. The entire series is captivating, I was hooked from the opening chapters of The Winner's Curse and I can happily say that each book is better than the last.
The series only gets more intense and more complex with each book, I was left emotionally drained after each one. Kestrel is a fantastic main character, she's more of a strategist than a fighter which I loved! Kestrel portrays a different type of strength, she's not good which a sword
which is fine
, she can take men down using her wits and she is brilliant. The main reason I love this is obviously because of the romance. Kestrel and Arin are one of my ultimate OTP's, my god the feels you guys! The tension and angst between these two will drive you crazy, please just read it!
Melina Marchetta - Lumatere Chronicles


So this little series is probably one of the best epic fantasy series I've ever read. It ticks all the boxes you could ever want: rich world building, multi-faceted characters, badass females, complex plot and of course a heartbreaking romance. Everything about this series is epic, Marchetta is a master of her craft and it shows, you won't want to leave the magical world of Lumatere, seriously read this series.
Morgan Rhodes - The Falling Kingdoms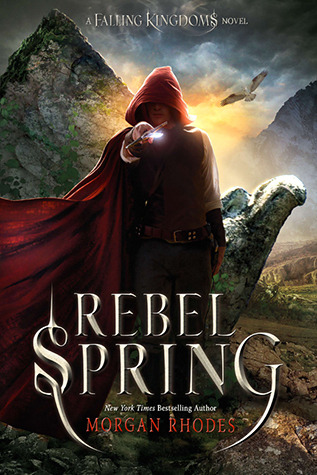 This series is amaaaaaaaazing! I don't understand why more people haven't read this. I absolutely adore it, it's basically a YA version of Game of Thrones. Falling Kingdoms book one gets off to a shaky start which maybe why some people haven't read it. It has a sort of City of Bones sibling relationship vibe. However nothing happens, push through the awkward feeling's, everything works itself out. Book one is a lot slower as it introduces you to the world and some of the characters are on the shallow side but this is all part of a bigger plot. One of my favourite things about this series are the character arcs, Rhodes really breaks her characters down before building them up better than before so definitely stick with this series. Also one of my fave OTP's are in this series *heart eyes*
Again another Morgan Rhodes recommend! Spirits and Thieves is a spin off series of Falling Kingdoms, half of the book is set in the magical world of Mytica while the other half is actually set in modern day world. How exciting does that sound? I didn't think it would actually work when reading it but it soo did, it worked fantastically. Did I mention that Morgan Rhodes is the
queen
of hate-to-love romances?
Well she is.
Rhodes is able to take two characters who you would never ever think of being together, well
get together.....
but it's a slow burn and my god do I love a slow burn romance. I will literally read anything this woman writes.
I have to admit I still haven't read The Beauty of Darkness yet *runs away ins shame* so I can't really comment on the series as a whole.
But
things stayed pretty great up until book two, ha! So what I love about this series is the mystery surrounding the two male characters during book one. You are introduced to two people:
The Prince
and
The Assassin
. However you the reader don't know who is who, little clues are left throughout the book as to who Rafe and Kaden actually are. I loved not knowing and changing my initial assumption every few chapters. These books are so exciting and fun to read, I can't wait to see how it ends!
I really don't have the words to describe just how
incredible
this series is. Honestly, if you haven't read it pick Angelfall up now!!! Penryn is probably one of the strongest female characters you'll ever read about and she's a human living in a post-apocolyptic world filled with evil angels. The world building is terrifyingly real, I was actually scared reading these books, they are so well written you feel like you are actually there beside the characters. There are plot twists you will never see coming and that keep on coming, will leave you praying for your favourite characters to survive. There is no insta-love, of course there isn't
this is Susan Ee.
Oh I want to re-read this series right now, I am begging the bookish gods for Susan to write another series.
This may not be an underrated series because it is Laini Taylor after all but it's still a series I would definitely recommend. Can you believe I have gone all my life without reading this magical series? I only discovered Laini Taylor this year, I was lucky enough to get a proof of Strange the Dreamer and I fell in love with Laini's lush writing and beautiful prose. After reading Strange I decided to give her earlier series a chance......
why did I wait so long?
I binge-read this series within a matter of
days
it was the best and worst week of my life. I'm honestly still left a bit reeling from the emotional rollercoaster. This series was beautiful and heart breaking and I'm so excited to read the short stories from this series which is due out later this year.
I have a lot of love for this series and Julia Kagawa in general. I've read most of her books and I am yet to read one I haven't enjoyed never mind completely devoured within a few hours. Her best series for me will always be The Iron Fey, it was one of the first YA series I read and I'm forever grateful. This series is probably were my obsession with faeries comes from and not those pretty faeries, I mean actual fae folk, the tricksters that you should never ever take food from. This series is your typical YA, it has all the tropes but tonnes of enjoyment to go with it.


Melissa Grey - The Girl at Midnight


This is another series I haven't finished but it's my mission to have it read in the next few months because I enjoyed The Girl at Midnight so so much. It just ended up a little lost in the shuffle of my ever growing TBR pile. This series is basically bits and pieces of all my favourite books thrown into one, it has everything and I'm kicking myself that I still haven't finished it. This series definitely doesn't get the attention is deserves, it's a magical fantasy with important friendships and swoony romances.
Annette Marie - Steel and Stone


So last year I stumbled across this series and was a bit like
meh
partly because of the covers.... but then the publisher asked me to be apart of the series blitz so I thought I'd give it a go.
ohhhh my goooodnesssss
, I finished Chase the Dark within 24 hours and went straight onto Bind the Soul. I actually couldn't put these books down. In the middle of my freak out I mangled to send Erika from
Books & Stars
a pretty long fangirl email which consisted of many many emoji's and basic screaming that she must read these books. Like the great friend she did and it kicked started the obsession with Steel and Stone. This fantasy is one of my favourites, so much so that I'm actually re-reading it right now. It was so much snark you'll laugh out loud, bad boys you swoon until you pass out and a heart racing plot that will have you reaching for the next book time and time again.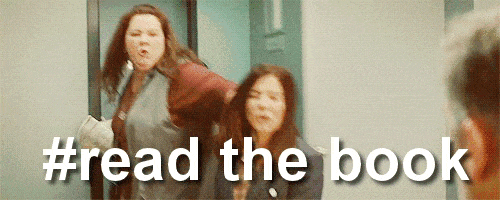 So there you go, ten books I think deserve more recognition and are just all around brilliant books!
READ THEM!
Happy Reading