This week's Top Ten Tuesday was a 'Back to School Freebie' so I decided to post the books/series that I was reading at school. This was such a fun post to write, I got all nostalgic remembering how fun it was reading them for the first time!
Top Ten Tuesday ~ Books I read in School
City of Bones - Cassandra Clare
Of course Cassandra Clare was going to be top of my list. And of course it has to be the old covers! I wish I could discover the world of Shadowhunters again, I remember frantically going from one book to another, I could not get enough of this series. I actually read Lady Midnight & Lord of Shadows back to back a few weeks ago... and I am still not over it, my fangirling is still strong!
The Infernal Devices - Cassandra Clare
Another Cassie Clare series, The Infernal Devices... or as I like to call it, the series that crushed my heart and soul. This series is one of my favourites by CC, although Lord of Shadows might have won by a
slight margin
and that margin is
Julian Blackthorn.
*swoooooooon*
I will always always always love this series. Just thinking about it makes me want to re-read it. June & Day <3333. I usually hate open-endings but this one was so bittersweet I didn't actually mind it. I also miiiiight have pre-ordered Marie Lu's
Warcross
for the sole purpose of the extra story about what happens
after Champion
. I mean I was always going to read Warcross but it went from
'ohh I'll read it once it's out'
to
'must pre-order right now'
when the pre-order incentive was announced. So excited!
Cinder - Marissa Meyer
Agggghhhhh
Cinder!
It was a good day when I stumbled across Cinder for the first time. Who doesn't want to read about their favourite childhood fairy-tales? Fairytales that has been twisted with magic and mayhem? I mean, cyborgs? people living on the moon? genetically enhanced soldiers? criminals and princesses? It shouldn't work but it
so so does!
The year long wait between each book destroyed me but at least each book was better than the last. I adore this series.
Sinner - Maggie Stiefvater
Now I love Maggie and her writing but Shiver wasn't the best series I've ever read, it was simply 'okay'. Now Cole? I was a fan of Cole! I was so happy to hear he was getting his own book, all the stars go to Cole and Sinner but unfortunately the only thing that let this book down was the
other main character
*sigh*. Isabel was just a major headache, other than that I really enjoyed it.
Seraphina - Rachel Hartman
Epic dragons, sensational world building, a well paced plot, intriguing characters... what more could you want? Seraphina for me was a perfect high fantasy read and I'm so disappointed that I haven't read the sequel
Shadow Scale
yet. A few early reviews on Goodreads put me off but I really should decide for myself so I'll probably try and get around to this..... at some point!
The Darkest Part of the Forest - Holly Black
The Darkest Part of the Forest was kind of a hit and miss for me. I was beyond excited to hear Holly Black was writing more Faerie books as I'm obsessed with any and all things Fae but this book fell kind of flat. I was enchanted by Holly's writing and the eerie setting she created, fairytales that include horned faerie princes trapped in glass coffins are pretty much must-reads for me but I found the plot lacking, which resulted in me losing quite a bit of interest in the overall story. However I am really looking forward to Holly's The Cruel Prince which will dive right back into the beautifully scary Faerie realm.
Speaking of faeries.... again talking about The Iron Fae by Julie Kagawa. I won't ever not love this series, as I've said before it got me back into YA, cheesy tropes and all! I would love to be able to run away and live in the Nevernever with talking cats, ice princes and magic.
White Hot Kiss - Jennifer L. Armentrout
This freaking series!!! My favourite Jennifer Armentrout of all time, this sexy series is all about demons and gargoyles. I could read it 100 times and still never tire of it. There's so much drama, tension and so many feels <33 It's got forbidden romance, childhood crushes and cliffhangers that will probably kill you. Ugh, now I want to reread!
The Book of Ivy - Amy Engel



The Book of Ivy was such a brilliant dystopian about two warring families and a daughter whose mission is to kill her future husband. I really enjoyed this two-book series, they're both short and quick reads so you'll fly through them. The world building wasn't the best but I definitely think characterisation is were these book shines.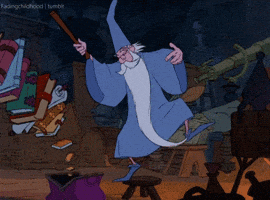 Well there's my Top Ten Choices!
Make sure to leave me links to yours!
Happy Reading