Thief of Lies Character Tour


Hey everyone!
Welcome to my stop on Brenda Drake's Thief of Lies Character Tour! Each stop will feature a character from the Library Jumper series and today I have the pleasure of introducing you to Afton. I loved Afton in ToL, she's hilarious and I wish I had a friend exactly like her. As well as introducing to some of these amazing characters, there's also a giveaway. You can find a list of the tour dates
here
.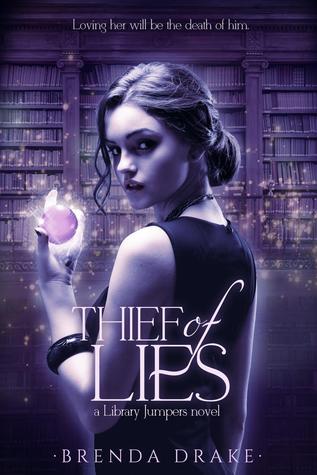 THIEF OF LIES
Author: Brenda Drake
Series: Library Jumpers #1
Publisher: Entangled Teen
Publication date: January 5th 2016
Book block: 400 pages
Genres: YA, Fantasy

Gia Kearns would rather fight with boys than kiss them. That is, until Arik, a leather clad hottie in the Boston Athenaeum, suddenly disappears. While examining the book of world libraries he abandoned, Gia unwittingly speaks the key that sucks her and her friends into a photograph and transports them into a Paris library, where Arik and his Sentinels—magical knights charged with protecting humans from the creatures traveling across the gateway books—rescue them from a demonic hound.




Jumping into some of the world's most beautiful libraries would be a dream come true for Gia, if she weren't busy resisting her heart or dodging an exiled wizard seeking revenge on both the Mystik and human worlds. Add a French flirt obsessed with Arik and a fling with a young wizard, and Gia must choose between her heart and her head, between Arik's world and her own, before both are destroyed.



---
Afton Wilson
Age: 16
Gia's BFF
Description: Beautiful, fashionista with attitude, and popular with the guys.
Thief of Lies (Library Jumpers Series Book 1) Quote: "This is so antiquated. But, hey, the boy is smoldering. I say go for it."

Afton is one of Gia's best friends in the Library Jumpers series. Her family moved to Boston right before her freshman year in high school, where she met Gia and they became instant friends.
She has a little spice to her personality. Though she doesn't want to admit it, she has some feelings for Nick, the other part of the friend trio.
Afton wants to study architecture in college. She's a talented artist and loves dressing in style. She does discover that she enjoys helping the curers in the Mystik world, which will come into play later on in the series. Teen relationships can be messy and not always clear-cut. There's another girl vying for Nick's attention that could complicate things for her. In book two, Afton is separated from her friends. When she's reunited with them, her world will be turned upside down.


Guardian of Secrets (Library Jumpers Series Book 2) teaser with Gia and Afton:
"I think flats would look fine," Deidre said. "I have black satin ones that might work."

Afton dropped the curler in her makeup bag. "You're probably right, and she's a little clumsy on heels."

"

She's

right here," I said, "and

she

thinks she'll wear the heels."

Afton's lips turned up at the corners as she applied lip-gloss, and I knew she'd just played me. All someone had to do is say I couldn't do something and it made me want to prove that I could.

I picked up my root beer flavored Lipsmacker from the bureau and slathered it on my lips. "Ready?"

"You haven't grown out of the lip balm, yet?" Afton stood and smoothed down her dress.

"Nude lips are classic," I said as if I knew what I was talking about. "I'm wearing eye shadow

and

mascara. Now that has to count for something."
---
I hope you enjoyed meeting Afton. Thank you for stopping by and don't forget to enter the giveaways for a chance to win a $25 Amazon gift card with an eBook copy of THIEF OF LIES or a signed hardcover copy of FORGET TOMORROW by Pintip Dunn below. (P.s another fantastic book!) You can check out my reviews here: Thief of Lies, Forget Tomorrow.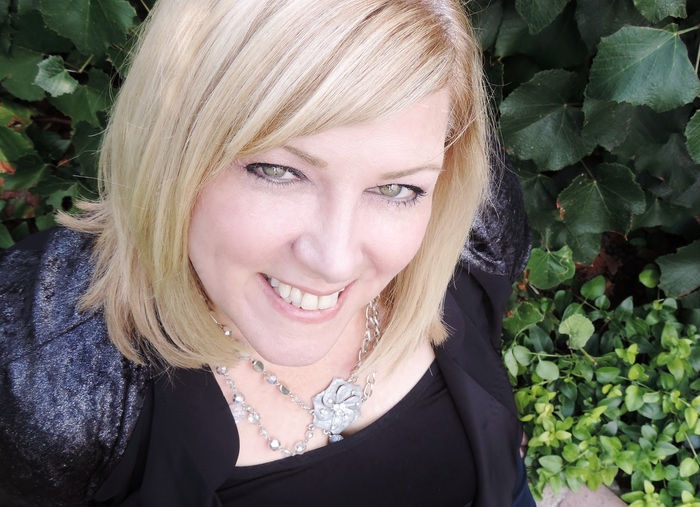 Brenda Drake, the youngest of three children, grew up an Air Force brat and the continual new kid at school. Her fondest memories growing up is of her eccentric, Irish grandmother's animated tales, which gave her a strong love for storytelling. So it was only fitting that she would choose to write stories with a bend toward the fantastical. When Brenda's not writing or doing the social media thing, she's haunting libraries, bookstores, and coffee shops or reading someplace quiet and not at all exotic (much to her disappointment).
Giveaways!