Glass Sword
Author: Victoria Aveyard
Series: Red Queen #2
Genre: YA, Fantasy
Release Date: February 11th 2016
Book Length: 488 pages
Publisher: Orion
Mare Barrow's blood is red—the color of common folk—but her Silver ability, the power to control lightning, has turned her into a weapon that the royal court tries to control.

The crown calls her an impossibility, a fake, but as she makes her escape from Maven, the prince—the friend—who betrayed her, Mare uncovers something startling: she is not the only one of her kind.

Pursued by Maven, now a vindictive king, Mare sets out to find and recruit other Red-and-Silver fighters to join in the struggle against her oppressors.

But Mare finds herself on a deadly path, at risk of becoming exactly the kind of monster she is trying to defeat.

Will she shatter under the weight of the lives that are the cost of rebellion? Or have treachery and betrayal hardened her forever?

Review
Glass Sword picks up straight after the explosive ending of Red Queen. Mare and Cal are now with the Scarlet Guard but that doesn't mean they're safe, far from it. They're being hunted down by Maven, who is now the King of Norta. The race is on to find these so-called 'New Bloods': Reds who possess the powers of Slivers, the only question is, who will get to them first; Mare or Maven?
It's really hard to talk about Glass Sword without giving away spoilers but anyway the whole point of the book is to track down these New Bloods, King Maven will obviously send them to their death as they undermine his rule, after all Mare was portrayed to be Mareena Titanos, a lost Sliver girl living with Reds. Mare wants to find the new bloods to protect them from Maven's wrath, she gives them a choice, runaway or join The Scarlet Guard who's mission is to dethrone the sadistic King. So it's basically a wild goose chase for Mare, she must find the New Bloods before Maven, protect her family, as well as avoiding capture because she's now a traitor to the crown.
Mare changes a lot in this book and not all of it was for the better, she was cunning, ruthless and sometimes cruel. I actually expected this change, in order for Mare to go up against Maven and his mother she needed to evolve and look at her past mistakes. However, Mare became my biggest problem, she lost the fire she had in Red Queen and instead became this husk of herself. I think she also suffered from a huge case of delusions of grandeur; her powers became somewhat god-like in Glass Sword and instead of giving of the impression of 'Mare, Queen of Reds', there was a lot of cringing and eye-rolling and just get on with it

moments!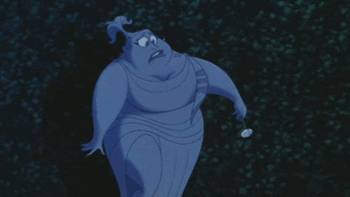 So, I think everyone knew my opinions on the romance of RQ and I can happily say this love-square is over! There are no new love interests for Mare, thank god but the romance for Glass Sword is pretty much a giant question mark, it changes depending on Mare's moods, I'd like to think I know what's going to happen but honestly Glass Swords feels like a completely different book at this point, so anything is possible…. I guess.
There was a lot of adventure in this book, I loved being able to explore Norta more and in addition to adventure we got heaps of action. Speaking of action, can I just take a moment to fully appreciate our exiled Price of fire, Cal? WHOA, my only complaint is I
wanted,
needed
more of him and if I'm honest, a lot less Mare ha! Okay, not my only complaint, basically my biggest one is with a certain action scene, basically someone died but it wasn't explained
at all.
The whole chapter was a mess and wasn't until the next chapter that you realise 'said character' died? Huh! *sigh*
Overall Glass Sword is somewhere between a 3-4 star read, it just wasn't able to grip me in the way RQ did and sometimes it was a struggle to carry on reading. The only reason I've given it 4 stars is because of the ending, the cliffhanger was so shocking, heartbreaking and fantastic but it didn't really make up for everything else. As much as I would like to blame the hype with this one, I really must blame myself, I was expecting A LOT more, Glass Sword is a good book but in order to follow Red Queen, I think it needed to be a great book and sadly it just wasn't.