ALICE IN ZOMBIELAND
Series: White Rabbit Chronicles #1
Genre: YA, Fantasy, Paranormal, Romance
Release Date: September 25th 2012
Book Length: 404 pages
Publisher: Harlequin Teen
Source: Physical copy,
Goodreads
Review: 4/5 *Full Review Below.
Blurb:
She won't rest until she's sent every walking corpse back to its grave. Forever.
Had anyone told Alice Bell that her entire life would change course between one heartbeat and the next, she would have laughed. But that's all it takes. One heartbeat. A blink, a breath, a second, and everything she knew and loved was gone.
Her father was right. The monsters are real.
To avenge her family, Ali must learn to fight the undead. To survive, she must learn to trust the baddest of the bad boys, Cole Holland. But Cole has secrets of his own, and if Ali isn't careful, those secrets might just prove to be more dangerous than the zombies.
WE'RE NOT IN WONDERLAND ANYMORE..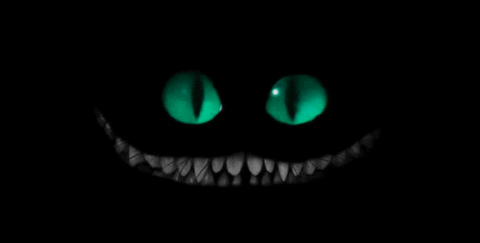 Seriously we're not, if you're looking for an Alice in Wonderland retelling
this is not it!
I'm obsessed with anything and everything Alice and the only reason for reading this book was the: 'Alice in Zombieland', 'White Rabbit Chronicles' and 'Off with their Heads' description the cover. All these signs clearly point to a retelling but this isn't the case, don't be misled. If you are looking for an Alice retelling I highly recommend A.G. Howard's Splintered series.
Right so now I've overkilled the point that this book isn't a retelling onto the book itself...
Alice hasn't had much of a life at all, she's never allowed out after dark, that means no dates or sleepovers so therefore no real friends, all because her 'crazy' father says that monsters come out at night to hunt humans. One night Alice and her family get into a car accident where her entire family dies. Newly orphaned Alice is sent to live with her grandparents and start a new school, on her first day she meets violet-eyed bad-boy Cole. Cole introduces Alice to a whole new world in which the 'monsters' her father used to talk about are actually Zombie's and it's their job to stop them.
Zombie's are not my thing like at all, they're gross end of, but I really did like this

book! Once I got over the initial disappointment that I was not in fact taking a trip down the rabbit hole, I started to enjoy this new world. Alice 'Ali' was a good enough heroine who has lost everything and goes through the journey of trying to piece back her life, she does so with her best friend Kat. I loved Kat she's one of those characters that has clearly drank tonnes of diet coke with a bunch of mentos, she's confident, takes no crap and isn't afraid to stand up for her friends. We could all do with a Kat in our lives!
I loved the romance but I have to agree with everyone else on the topic was it didn't really fit well with story, like at all! First off I think maybe the author forgot that these kids are sixteen because Cole and his group were tattooed and pierced up, going into clubs and scaring away grown men? Doubtful. It was very easy to forget these facts and fall for Cole being the obvious Alpha male of the group and to heed to his every word but then he would 'show off his muscles' and he'd 'go lift some weights' and reality would hit me.. Seriously how much can a 16 year lift? Would I be impressed? Oh hell no. For Shame Cody!
I'm still not a fan of Zombie's though, they are too creepy for me but I think I'll be reading the next book because there are some serious questions that I need answers to because usually at the start a new series there's the heroine and she's obviously different and wanted by everyone but we actually didn't find out why she was different? This beyond annoyed me so I really want to know why. Also the theory behind zombie's, spirit and faith I completely skimmed. If more than a few pages of explanation are needed then it's simply not worth reading and it was far more complex than it needed be.
I think I'll stop ranting now because I really did come to enjoy the book and even though I did have my issues with it, just be willing to overlook a few details in the process.
This is definitely for lovers of
paranormal and some zombie butt-kicking action.