Hey everyone!
I have some pretty
amazing
news for you all. The hugely popular Lux series by Jennifer L. Armentrout is being released by Entangled Teen on December 1st. Exciting right? but wait there's more....
Obsidian (Lux #1) is FREE!
That's right, from November 2nd - 29th Obsidian will be completely free for readers.
Starting over sucks.





When we moved to West Virginia right before my senior year, I'd pretty much resigned myself to thick accents, dodgy internet access, and a whole lot of boring… until I spotted my hot neighbor, with his looming height and eerie green eyes. Things were looking up.





And then he opened his mouth.





Daemon is infuriating. Arrogant. Stab-worthy. We do not get along. At all. But when a stranger attacks me and Daemon literally freezes time with a wave of his hand, well, something… unexpected happens.





The hot alien living next door marks me.





You heard me. Alien. Turns out Daemon and his sister have a galaxy of enemies wanting to steal their abilities, and Daemon's touch has me lit up like the Vegas Strip. The only way I'm getting out of this alive is by sticking close to Daemon until my alien mojo fades.





If I don't kill him first, that is.
Why read Oblivion?
This incredible series has been out for a few years now and has gained a giant fandom of bloggers and readers but it wasn't until this year that I finally caved to the hype and decided to find out who the hell Daemon Black was? And why was everyone still talking about him?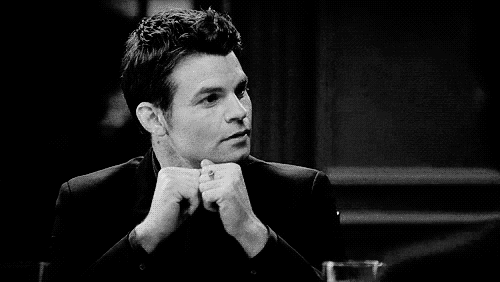 "Beautiful face. Beautiful body. Horrible attitude. It was the holy trinity of hot boys."
Daemon Black was able to worm his way into my heart and claim a pretty high spot on my book boyfriend list with the greatest of ease. He's got one hell of a bad attitude, complete and utter bad boy down to the bone and with his uncanny ability to swoon the pants off on anyone within a 1 metre radius. It's safe to safe that many people read this book for him alone..... and that's okay!
However the story, plot an characters outside of Daemon are so strong, Armentrout had made aliens sexy and created a main character that is totally relatable to readers and bloggers alike. Katy our protagonist is adorable and sweet of times but she has a fiery side and will not allow boys - no matter how insanely gorgeous - stand in her way.
"My palms itched to have a close encounter of the bitch-slap kind with his face."
This stunning Sci-Fi series has taken the world by storm and has left us all completely enamoured by the hotness of certain aliens and a slow burn romance filled with sarcasm, tension and angst that you may just combust from the glorious anticipation.
So what are you waiting for?