Hey guys,
So I was basically without internet for a few days, which was absolute torture but it allowed me to get some reading done and rearrange my bookshelves. During my little sort out of books deciding which ones to give away, I can across these classic's...
These were some of my first ever books from my mum and since then I became hooked with reading. As you can probably tell Charlotte's Web was the very first as it's showing a few signs of wear and tear ;)
This got be thinking, why do we read books? Was you gifted a book from a loved from and your obsession started there? Or did you happen upon books by yourself and loved to escape to another place or world?
Or was you inspired by something else?
My reason for reading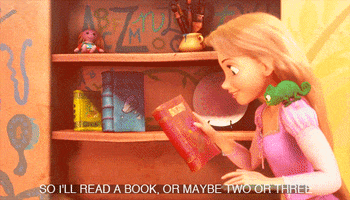 So as I've said my main reason for being a bookworm is because of my mum, she was always reading Danielle Steel books when I was young and for my birthday or Christmas she would always buy me new books and most of them had a few of these inside:
Little inscriptions, which thank god stopped a long while because she knows that I would have a heart attack if she were to take ink to one of my new books.
God forbid!
Thankfully I kissed goodbye to
dog-eared
page marks
too.
I've actually just noticed that you can see the back cover through that page on the picture, hahah how terrible?
All of my love of books came from these early classic's and I would re-read them constantly and just enjoy becoming immersed in a book no matter the world or setting.
Reading is the perfect thing to do if you want to escape, relax, maybe unwind before bed, in some cases wake yourself up (only good books do this!) or maybe you had parents like mine who said 'reading is good for your brain' haha, but for me it's all about the excitement and just pure fun reading brings me.
I definitely feel reading has only gotten more enjoyable for me over the years and it's at it's all time highest now due to blogging and being involved in the blogosphere, I've made some great friends and there's nothing better than actually getting to sit down and discuss your thoughts and feelings and just fangirl over your latest or favourite reads. I don't think (and certainly hope) I will ever become bored with reading.
So what inspired you to start reading? Can you remember the time you first become hooked on books or the book itself that changed everything?