The Sleeping Prince
Author: Melinda Salisbury
Series: The Sin Eater's Daughter #2
Genre: YA, Fantasy,
Release Date: February 4th 2016
Book Length: 336 pages
Publisher: Scholastic
Return to the darkly beautiful world of The Sin Eater's Daughter with a sequel that will leave you awed, terrified . . . and desperate for more.

Ever since her brother Lief disappeared, Errin's life has gone from bad to worse. Not only must she care for her sick mother, she has to scrape together rent money by selling illegal herbal cures. But none of that compares to the threat of the vengeful Sleeping Prince whom the Queen just awoke from his enchanted sleep.

When her village is evacuated as part of the war against the Sleeping Prince, Errin is left desperate and homeless. The only person she can turn to is the mysterious Silas, a young man who buys deadly poisons from Errin, but won't reveal why he needs them. Silas promises to help her, but when he vanishes, Errin must journey across a kingdom on the brink of war to seek another way to save her mother and herself. But what she finds shatters everything she believed about her world, and with the Sleeping Prince drawing nearer, Errin must make a heartbreaking choice that could affect the whole kingdom.

Review
Second-Book Syndrome? Ha, Salisbury wouldn't dream of it; The Sleeping Prince completely outshines its predecessor with clever writing, an intricately woven plot and the ability to bring eerie folklore in a fantasy filled world to life.
Our new character Errin lives with her mother in the small town of Almwyk, the town is being evacuated because The Sleeping Prince is pillaging his way through Lormere, it's only a matter of time before their next. But Errin cannot let this happen, she's convinced her mother has 'Scarlet Varulv'; a mythical affliction that makes her mother behave like a beast when the moon is full. No one in the town would believe such fairy-tales and would more likely lock her mother up in a facility for the insane and with nowhere to go Errin is slowly running out of options…
The Sleeping Prince is a fantastic book that follows Errin travelling the Kingdom in the hopes of finding a cure for her mother with the help of her friend: the magnetic and mysterious, Silas. Silas is possibly the sweetest, cutest character ever, I mean I loved him from the beginning and I didn't even know what he looked like, he's an all-round good guy with a heart of gold *sigh*, I love him. Can I just add that The Sleeping Prince is the opposite to Silas in every way, he's cruel, cunning and swift in his revenge but still a little thrilling; I obviously have issues.
Errin is such a strong and wholly-likable character, she's been forced to grow up and be an adult, she must take care of her mother, pay the bills and taxes, try to keep a roof over her head until her brother, Lief comes home. I couldn't help but admire Errin, she was backed into a corner with no options but remained clear-headed and confident that she could find a way to fix things; she's truly made of tougher stuff than most.
I highly recommend this book to anyone and everyone but by far the most compelling case I have for you reading The Sleeping Prince is the writing. Salisbury weaves a gorgeous tail, picking up on the clues left in The Sin Eater's Daughter and adding her own spin on fairy tales and myths. The fates of old and new characters are slowly joined as this complex plot heats up. This book demands you sit up and pay attention from the beginning as a shocking revelation is revealed and trust me, it will break your heart!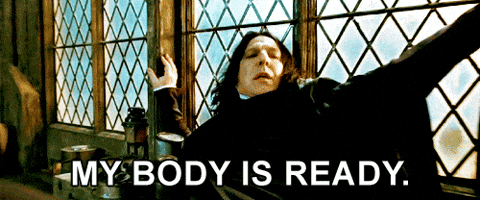 The Sleeping Prince was a captivating sequel, filled with refreshing characters, eerie folklore, scary magical creatures and lots of action and adventure. This book was completely unpredictable, loaded with plot twists and a devastating cliffhanger that will leave you reeling... and a tad excited for the next book. This rich fantasy book is perfect for those of you who like your villains deliciously dark, your heroines strong and independent and a slow burn romance that may be doomed from the start.