Soldier Blog Tour


Hey guys!
Welcome to the last stop and I might add the best stop of the Soldier blog tour ;)
Not only do I have a pretty gushy review about all the reasons Soldier is the best book of the series and why you guys NEED to read it, but I also have an interview with the wonderful Julie Kagawa!! I don't quite believe it myself, Julie has been a favourite author of mine since forever so this is a pretty big deal for me, my inner fangirl has been banshee screaming and it's all thanks to the incredible Lorraine, thank you thank you thank you <3.
Soldier
Author: Julie Kagawa
Series: Talon #3
Genre: YA, Fantasy
Release Date: April 26th 2016
Book Length: 416
Publisher: Harlequin Teen
A fighter dedicated to saving humankind from dragons in strictest secrecy.

That was what Garret Xavier Sebastian thought he was part of as a soldier of the Order of St. George. What he learned from a fiery dragon hatchling twisted all he believed in and set him on a collision course with certain death-but not without a chance to put things right.

Betrayed and on the run again, Ember and rogue dragon Riley discover an unthinkable truth about Talon and St. George. They'll need Garret's skills and insider knowledge of the Order to negotiate an impossible deal-and if they fail, there will be no way to stop all-out war.

Q&A with Julie Kagawa!
1.
What inspired you to write a book about fierce dragons and how did you come up with such great characters?
I've always loved dragons.

Back when I was in high school, I wrote a story about a dragonslayer who meets and falls in love with a dragon.

Those two characters were Ember and Garret. The setting has changed, and the plot is different, but Ember and Garret have remained almost exactly the same since that very first book, and I'm thrilled that I finally get to tell their story.
2.
Are there any books/movies that you drew inspiration from when writing this series?
When I was younger, I devoured fantasy novels, especially if they featured a dragon in the story. Anne McCafffrey's Dragonriders of Pern was a huge inspiration, as was The Hobbit (I've always loved Smaug), and The Neverending Story. My favorite movie dragons are Toothless, Draco from Dragonheart, Haku from Spirited Away, the dragons in Reign of Fire, and of course, Smaug.


3.
How did you come up with the roles of being a Viper, Chameleon, Basilisk, etc?
It seemed that an organization of dragons would have specific roles that capitalized on what the organization needed.

Chameleons to handle business and politics, Basilisks to steal information and blackmail, and Vipers to take out Talon's enemies.
4.
What's the best thing about writing from Ember, Riley and Garret's perspectives?
With multiple POVs, you can really get into each character's head and know what they're thinking.

Ember, Riley and Garret each have different viewpoints on Talon, St. George, and the war, and each brings a unique perspective to the story of Talon.
5.
The Talon Saga has such detailed action scenes, especially when it comes to Garret and St. George, how did you become so knowledgeable on military procedures and weaponry? Secret ninja perhaps?
Thank my husband for that. He has a military background, so I always go to him when I have questions about tactics and weaponry.
6.
What scene in the Talon Saga so far was your favourite to write?
My favourite scene to write was one in the first book, when Garret and Ember are facing off on the cliff after discovering what the other really is.

It's a tense scene because both have come to realize they have feelings for the other, but that person is their greatest enemy, and now they're expected to fight and kill them.

How that scene ends, and Garret's realization immediately afterwards, is probably my favourite scene of the series.
7.
Did you know from the very beginning that Talon was going to be a 5 book series?
Yes.

I felt that, with this story anyway, it needed to be longer than my standard trilogy.

Lots of things still have to happen before the final battle.
8.
Here's a scary thought, do you know how this epic series will end? *

prepares for heartbreak

*
I do.

I have the last, epic battle planned out in my head, and it will involve lots of dragons and soldiers and fire and death, and a bit of heartbreak.
9.
What is your next project? And can you tell us anything about it?
Sadly, I cannot.

Mostly because I'm not sure what it will be.

I don't officially have anything planned after the Talon series, though I do have several ideas.

We'll just have to see what comes next.
10.
Lastly, because I cannot question my favourite author and not mention The Iron Fey series; If Meghan, Ash and Puck were to find themselves working for Talon what type of dragon would they be?
Lol, that's a good question. I think Meghan would be a Chameleon, since she's good at politicking and would rather talk her way out of trouble. Ash would be a Gila; they're the bodyguards and protectors of Talon. And Puck, because he's a trickster and can think on his feet, and wouldn't mind blowing up the odd building or two, would be a Basilisk.
Review
I have loved this series since the beginning but I just knew Soldier was going to be a little different from Talon and Rogue. It's that feeling you get when everything is going well but you're waiting for the other shoe to drop, for disaster to strike…. Except in this case you're waiting for Julie Kagawa to crush your soul.
Similar to the Iron Fey series Kagawa makes you fall in love with her wonderful characters, even the bad guys have their shining moments, it's hard to have strong negative feelings towards anyone
– well except Scary Talon Lady, the name is reason enough.
Anyway, so while you're immersed in this new world and loving the direction each book is taking, suddenly out of nowhere Kagawa drops an A-bomb, a bomb so big and catastrophic that you find yourself thinking that you simply
didn't
read that last sentence right, you're eyes are deceiving you, perhaps it was a trick of the light?, all the while listening to your heart being crushed; this ladies and gentlemen is Solider. If tears do in fact feed Kagawa's muse then I'd say that everyone better prepare for Talon #4 because it's going to be one hell of a ride.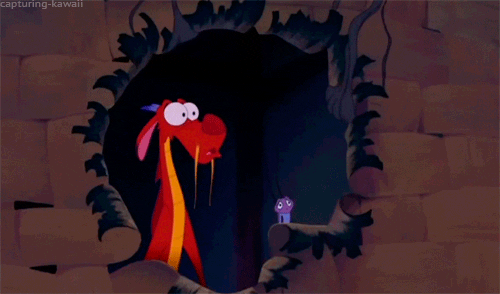 Solider picks up straight after Rogue, Ember and Riley are on the run from Talon and St. George and while attempting to save their scales they must also keep numerous underground dragons safe. During the ending of Rogue we saw my poor sweet snowflake Garrett leaving the nest and taking matters into his own hands. There's not much I can say about Solider without giving away spoilers but I will say that you do get some much-needed answers to those questions that have been popping up since book one.
What about answers to the romance? Hmm, again I'll be honest, to me it remains a question mark. There was a moment in the book where a choice is made but the following events left a lot of room for potential change. I found myself looking way too much into certain scenes, the mere mention of certain colours had me convinced they were referring to characters and ships. Gray = OH MY GOD IT'S GARRETT, his metallic greys so dreamy, Ember belongs with him. Blue/Purple = AHHH IT'S RILEY, together at last, two dragons mating, it all makes sense. As you can see, I tended to jump the gun… and on numerous occasions.
Fan of the series will no doubt enjoy this heart-stopping sequel, there's action, adventure, romance and more fire-breathing dragons!!! What more could you want? Kagawa has surpassed herself with this incredible instalment, her writing continues to have the same captivating affect and with each book my love for her incredible fantasy worlds continues to grow.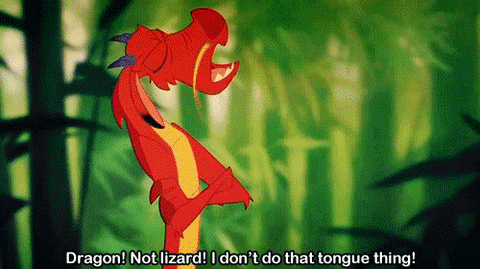 About the Author
Julie Kagawa was born in Sacramento, California. But nothing exciting really happened to her there. So, at the age of nine she and her family moved to Hawaii, which she soon discovered was inhabited by large carnivorous insects and frequent hurricanes. She is the New York Times bestselling author of The Iron Fey series, the Talon series and the Immortal Rules trilogy.


Website

/

Twitter

/

Facebook

/

Instagram
So that's all folks, I'm incredibly honoured to have been apart of the Soldier tour, in case any of you missed any stops on the tour check out the tour banner below!
Massive thanks to Julie for answering my questions.
Gigantic hugs for Lorraine for allowing me to take part.
Oodles of love to my soul-sister Erika for helping me come up with questions. Well actual questions and not fangirl rants i.e DON'T KILL GARRET, I BEG YOU! You & your friendship means the world to me, so all the chocolate and dreamy book boyfriends for you <3
I'll leave it there before I add more Mushu gifs,
Happy Reading <3
Oops.