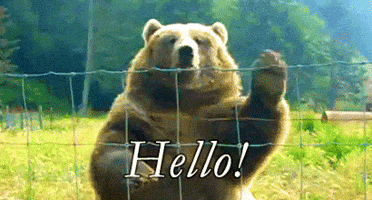 So I thought I'd do a little post about my recent going's on as I've been pretty absent on the blogging front lately,
I feel so bad; my poor blog!
There'll also be some random rambling's about what I'll be reading this month and all the exciting releases coming our way soon. Plus I'm doing a giveaway, so you can always skip the chatter and get straight to the good stuff.
Where have I been?
I've actually not been anywhere. There seems to be a terrible flu which feels like the plague making it's way around the UK and I was bound to become infected sooner or later, so I've been holed up in my room and only leaving the house when I had no other choice. Usually the good side to feeling under the weather - if you're not feeling too bad - is that you get to read lots of books, which always made you feel better. However instead of needing to be surrounded by my mess of a library, I just needed utter darkness, lots of paracetamol and heaps of feeling sorry for myself ha! Reading and blogging have taken a back seat and I feel terrible but hey ho, this happens to everyone and I'm determined to get back on track with my schedule-less posting. Hmm, put scheduling on to-do list!
What I'm currently devouring...
Yes, yes, yes. The series that everyone seems to be talking about finally arrived. After going into reprint for a few months, I finally got a hold on this series... I obviously needed to buy the whole series at one because you know #bookwormproblems but still how pretty? My excitement for these books has been ridiculous lately, my Twitter and Goodread's feed have been blowing up and after a 3 month long wait I finally have them. Everyone seems to be split on these books, you either love them or hate them but I'm certainly intrigued by the synopsis and after my fabulous friend Erika read and enjoyed them, I pretty much knew I would to; we are the same bookish person I tell you.
Future reading plans...
The book we can't decide if we're excited or dreading, The Raven King. It's been so long since I've read this series and I can't wait to re-read as I'm pretty sure I've forgotten quite a bit of what happens, only the eternal love of the characters has stuck with me over the years.
< Yes, these are my books... Kidding, I'm green with envy at The Raven King!
I'm so sad to see this series come to end but I'm beyond curious to see what Maggie has in store for us, just one request though? SAVE GANSEY!
CAN YOU HEAR ME SCREAMING?
These A Court of Mist and Fury teasers have nearly killed me. I feel like I know what they mean but at the same time I have no idea? I'm fully grasping at straws but dear god, I am far too excited. Re-reading A Court of Mist and Fury is a MUST - I'm naively hoping it will reveal the entire ACOMAF plot muhaha *wishful thinking*
Did someone say Giveaway?
The fantastic The Girl Who Fell by the lovely Shannon finally came on in the UK this week and to celebrate I'm hosting a giveaway. As well as winning a too gorgeous for words Hardback (seriously the physical edition is to die for)
You will also get some awesome swag; there's SIGNED bookmarks, amazing mood pencils and sweet smelling lipgloss. How freaking cool is the lipgloss? I horde mine like a good dragon! The giveaway is quick and simple, just follow and RT my pinned tweet (I'll provide a link below) and that's it you're entered!
Massive thanks to Shannon for all of this awesomeness <3
Giveaway Tweet
I'm sorry for my absence and any super late replies to emails and comments etc that will all be coming this week but I promise to visit all your gorgeous blogs soon and do some commenting back.
I hope you all are well and are currently reading the BEST BOOK EVER,
if so tell me what it is because I need that read in my life!
Happy Reading
<3