Hey Guys,
October is finally here and more importantly so is
Halloween
, although Liverpool doesn't seem to have got the message... while I should be wrapped up in my jumper enjoying the cold weather, I'm instead experiencing some weird heat-wave. *facepalm*
October is bringing some pretty big new releases that I've been waiting all year for *cough
Six of Crows &
The Rose Society
* and some series finale books that I simply
must
read. I'm suddenly left thinking 'too many books, too little time!' So here's my October schedule so far... feel free to join me!
My October Must Reads
The Iron Fey Series
The Iron Fey series by Julie Kagawa started back in 2010 and consisted of four books, this series is spectacular and I highly recommend for fellow fantasy fans. Then Kagawa decided to treat us readers to a spin off series called
The Call of the Forgotten,
this series is a trilogy and is sadly coming to an end this October :( . So it makes sense to read the series from the very start, right?!
The Iron Fey: Call of the Forgotten
The Iron Warrior is the long awaited final book and I cannot wait to finally read it! My fellow blogger buddy Erika from
Books and Stars and Writing & Everything In Between
is THE biggest fan of the series and we have done nothing (and I mean nothing) but talk and talk and talk about this series. We're still obsessed with certain characters from the very first book and we really don't want this series to end.
The Lunar Chronicles
The Lunar Chronicles by Marissa Meyer is probably one of the more popular fantasy re-telling's of the past year or two, these books have only increased in popularity each year with each new release in the series. Winter is near people, November is vastly approaching so what better way but to add another series to your October TBR shelves. Winter is 800+ pages and I have the utmost faith that they will be riddled with plot twists, gorgeous writing and knowing me, a lot of tears! Oh and also Erika is joining me with this too ;), we just can't resist torturing ourselves with all the feels this series bring, so obviously we want to do it all over again!
Six of Crows
Okay so this technically isn't a re-read because it was a spin off of the Grisha series, as much as I loved that series I didn't really feel the need to re-read again as SoC is filled with brand new characters, in a new place with a different setting, and plot! I'm coming close to finishing this now so I suppose I shouldn't really mention it but for those of you who are looking for some October reads put
Six of Crows
at the top of your list people... it's absolutely stunning and it has for me already topped the Grisha series, the best of Bardugo right here!
The Rose Society
Last on my October re-read fest, is Marie Lu's The Young Elites series. The Young Elites shows off the best of Lu's writing skills, creating dark and twisty characters that are not wholly good or bad but something else. So in anticipation of The Rose Society coming out in a few weeks which I've been assured is another explosive book that will leave you a crumbling mess (whoop!), I decided to go back and read TYE and hopefully pick up on some clues that I may have missed on what to expect for TRS although with Marie Lu's new darker side of writing it's anyones guess.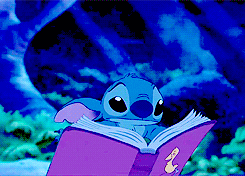 So there's my October reading schedule, well for my lovely re-reads anyway.
What new release are you looking forward to this October?
Do you have any exciting reads on your TBR shelves for this month?
Happy Reading!
xo.